Glioblastoma Awareness Day- Oliver's Story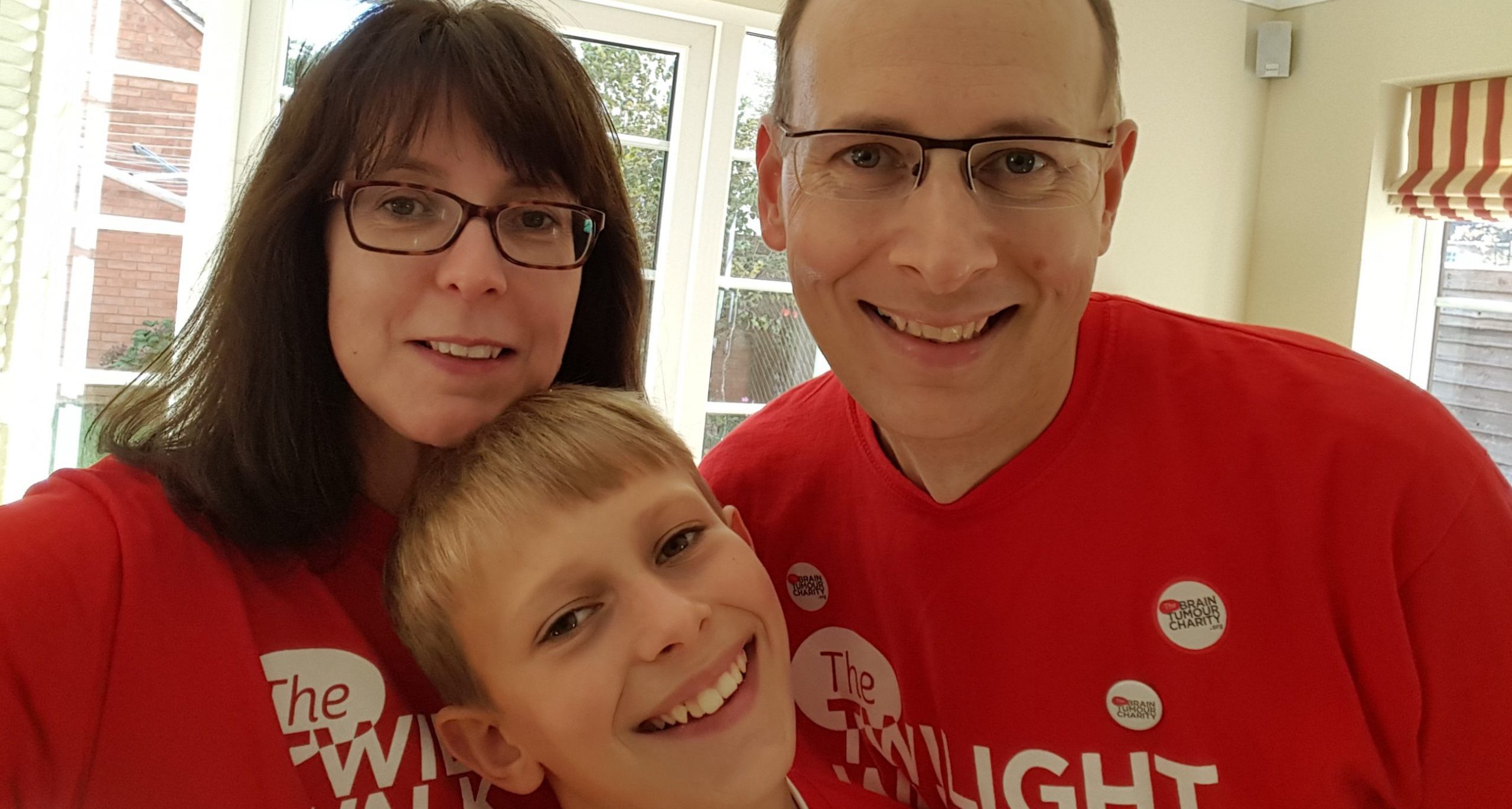 22nd July 2020
Glioblastoma Awareness Day-Oliver's Story
Oliver Highway was diagnosed with a Grade 4 Glioblastoma (GBM) in 2012. Glioblastoma's are some of the most devastating types of brain tumour, with average survival time being just 12-18 months, with minimal treatment options. Just 5% of patients survive longer than 5 years. Oliver is one of this 5%, now in his 8th year since diagnosis, he is a proud Ambassador for The Foundation and shares his full story to raise awareness of this life changing disease.
This is Oliver's story:
"Just after my 39th birthday, I was enjoying life at home and the outdoor space just north of the Cotswolds, with my wife Sharon and our 7 year old son Elliot.  I always loved sport at school, especially hockey, and find joy in watching rugby and supporting Leicester Tigers. After a few different jobs and not really knowing which path to follow I was lucky enough to join National Grid, which I found very rewarding.
In 2012 things began to change. I started to forget people's names at work, it was taking me longer to write an email and then I started to have the worst headaches I'd ever had.  I saw many people at our local medical centre with consistent views that a sinus infection and/or stress was the likely cause.  After several weeks I had an MRI scan which immediately confirmed the cause – it was a brain tumour. After immediate surgery we were told I had a Primary Grade 4 Glioblastoma multiform. Glioblastoma's are one of the most deadly types of brain tumours for adults, so this was a massive shock and change for us all.
With support from so many people over the last 8 years I have been able to think more and more of how fortunate I am to be here today. The cancer has been diagnosed and there was an option for surgery to remove as much of it as possible, which isn't always the case for those with a GBM. I have cognitive affects around remembering words which I have undertaken speach therapy for and have been able to adjust to this. I have been told that I will have chemotherapy every 5 weeks for the rest of my life to help prevent the tumour growing, which thankfully I am currently responding well to.

Therefore, I focus on there being only one option for me to follow which makes it easier to front up both physically and mentally to the tumour, my prognosis and the chemo head on. Although often greatly fatigued from the cycles of chemo, I can still have quality time with my family and support The Lewis Moody Foundation in the best way I can, I am incredibly lucky. What more could I ask for considering the big change in our life. I remember as often as I can my motto, Look Forward, Be Positive and Keep Smiling.
I am proud to volunteer my time to supporting The Foundation and love meeting the teams who are taking on their own challenges to raise funds. Together we are all striving to increase the options for effective treatment and hopefully the very best possible outcomes for those diagnosed in the future. I hope that one day, through all of our hard work, the diagnosis of glioblastoma will not be paired with such devastatingly low outcomes and know that together we can tackle brain tumours. 
If you or a loved one has been impacted by this disease, or you would like to find out more about Glioblastoma's, please visit The Brain Tumour Charities webpage here.