Stadium to Stadium- The Matthew Smith Fund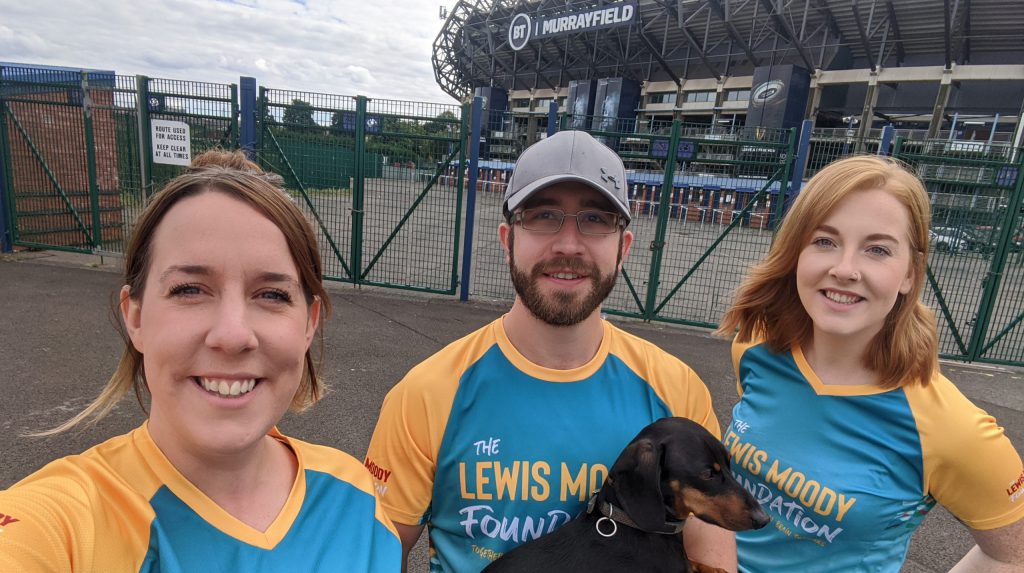 Every day with my husband really is precious and right now the charities that bring us hope for the future are in desperate need of support.
3rd September 2020
"Matthew is not only my husband but he is my best friend. When I was told the crushing news that he had a Grade 4 Glioblastoma I knew I wanted to do everything in my power to help. Having supported The Brain Tumour Charity over the last 3 years through our Supporter Group, we're now setting our sights on a whole new adventure with The Foundation and together tackling an ambitious 420 mile walk on our Stadium to Stadium Challenge. This is our story.
Matthew was diagnosed with a brain tumour in July 2016 at the age of only 28. He had been having headaches and some problems with his vision for around six weeks, which the GP originally thought was just bad migraines. Following a CT scan, Matthew was diagnosed with a brain tumour and later tests revealed that it was one of the most severe types, meaning that it was likely our lives would never be the same again. Although they had managed to remove the majority of the tumour during surgery, we were told that it was likely the tumour would grow back and ultimately that his diagnosis was terminal. He was given just 12 months to live, something you can never prepare to hear when it comes to someone you love. Thankfully, 4 years on, he is still here by my side and doing well.
I was inspired by Matthew's incredibly upbeat attitude all through his treatment. I didn't even hear him complain once and he was always smiling. I am really lucky to still have Matthew here with me and I really couldn't imagine my world without him. I know others with brain tumours have not been so fortunate, which is why I have committed to raise as much money as possible and set up The Matthew Smith Fund with The Brain Tumour Charity to support research in to high grade brain tumours like Matthew's.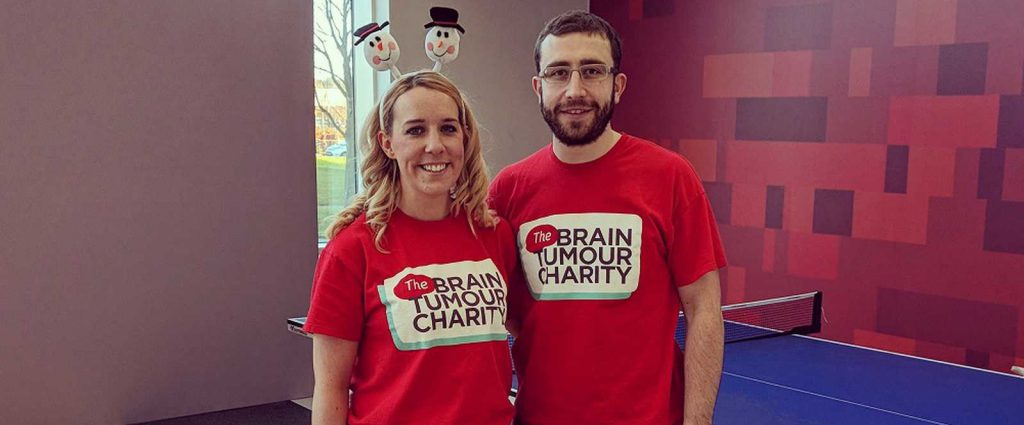 So why are we taking on The Stadium to Stadium Challenge with The Foundation?
At the beginning of the pandemic a scan showed some re-growth in Matthew's tumour, after 4 years of clear results. We felt our whole world crumbling down again around us, as we were told that Matthew couldn't have treatment during the height of the pandemic. After 3 months Matthew had another scan on a newer MRI; this showed there was actually no re-growth, but that there were some abnormalities which could show his cancer is waking up. Matthew is due a follow-up scan in September, which we are incredibly nervous for, so we needed a BIG distraction to get us through this month! As we love rugby and the incredible work that The Brain Tumour Charity does, this challenge was perfectly suited to us!
These last few months have been a rollercoaster, so we are channelling all of that stress into fundraising. And so we are joining the team and will be walking 420 miles, the distance of Murrayfield to Twickenham over the month of September, between myself, Matthew, our close friend Maxine and, of course, our sausage dog Link!
The research that The Foundation supports through The Brain Tumour Charity is vitally important in helping to tackle brain tumours like Matthew's and the support services they fund are a lifeline to families like ours. Every day with my husband really is precious and right now the charities that bring us hope for the future are in desperate need of support and The Foundation is no exception.
We'd encourage you, please, if you can, to join us and take up your own Stadium to Stadium Challenge. Have fun, keep active and most importantly help us raise the desperately needed funds to support this cause so close to our hearts, because for people like my husband, a cure really can't wait."
Hayley Smith- The Matthew Smith Fund
Inspired by Hayley and Matthew's story and want and take on your own Stadium to Stadium Challenge? Register your place today.
Support Hayley and Matthew with their incredible efforts by making a donation today.