Why The Lewis Moody Mega-Tri is the Best Thing I've Ever Done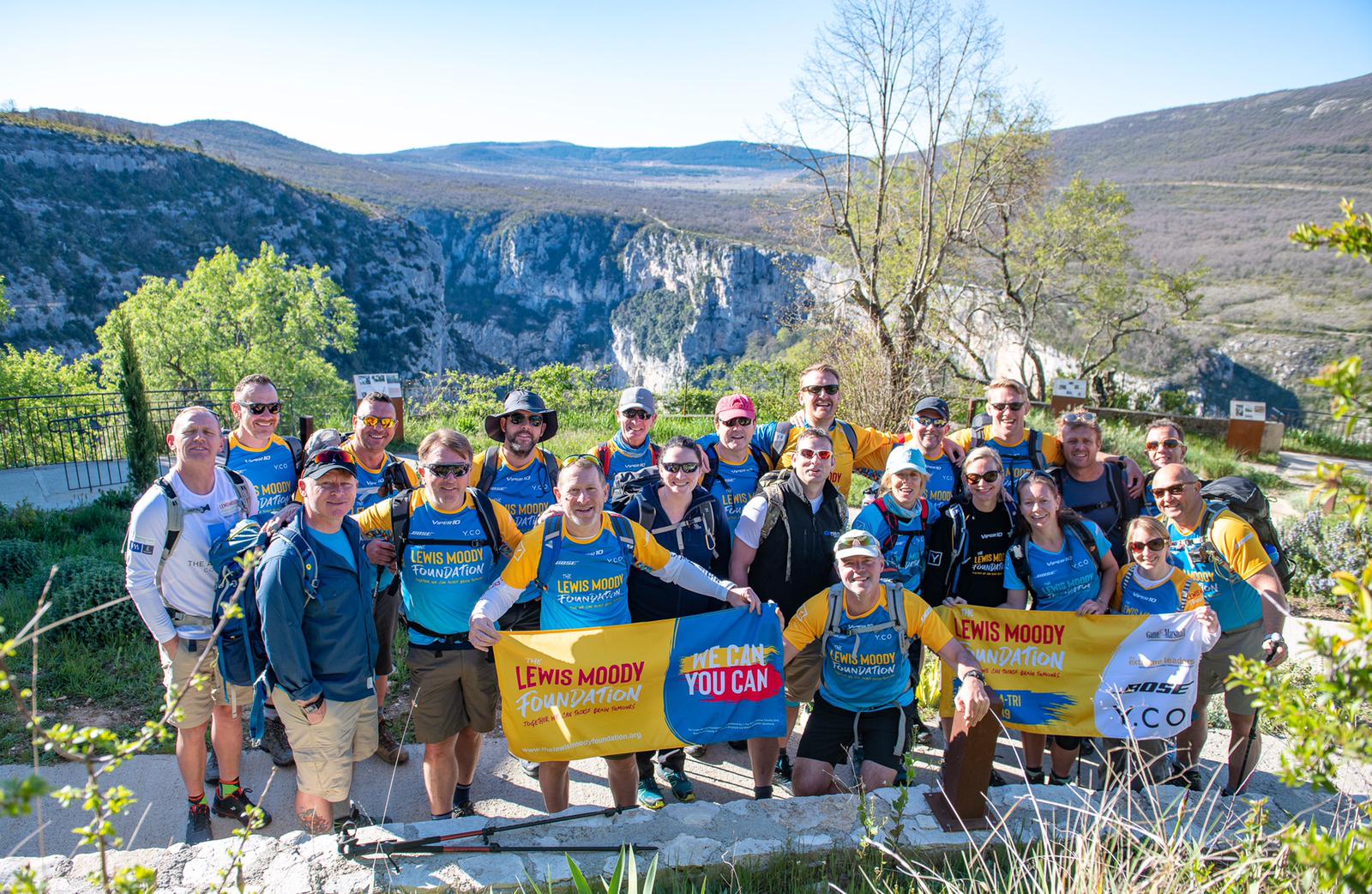 15th October 2019
Despite knowing Lewis for 20 years (along with his work for the Foundation), Mark Spoors had never managed to take part in one of the challenges. That all changed in 2019 when he completed the Lewis Moody Mega-Tri. Not only did he push himself way outside his comfort zone, he also raised money for an amazing cause. It was genuinely one of the best experiences of his entire life, and here's why…
My motivation to go mega
In summer 2018, Lewis told me about the latest challenge in the Lewis Moody Foundation series. I'd always wanted to take part in one, but none of them had been right for me due to the free time or cost. But I now fancied a real challenge that got me out of the gym and gave me the chance to raise some funds.
Sadly, around the same time, a close friend of mine (that both Lewis and I knew from uni) received a grade 4 glioblastoma brain tumour diagnosis. This was it; the catalyst I needed to do something meaningful – to raise money for, and awareness around, brain tumours. Add in a bit of peer pressure from Lewis and I made my mind up. I signed up for the Mega-Tri.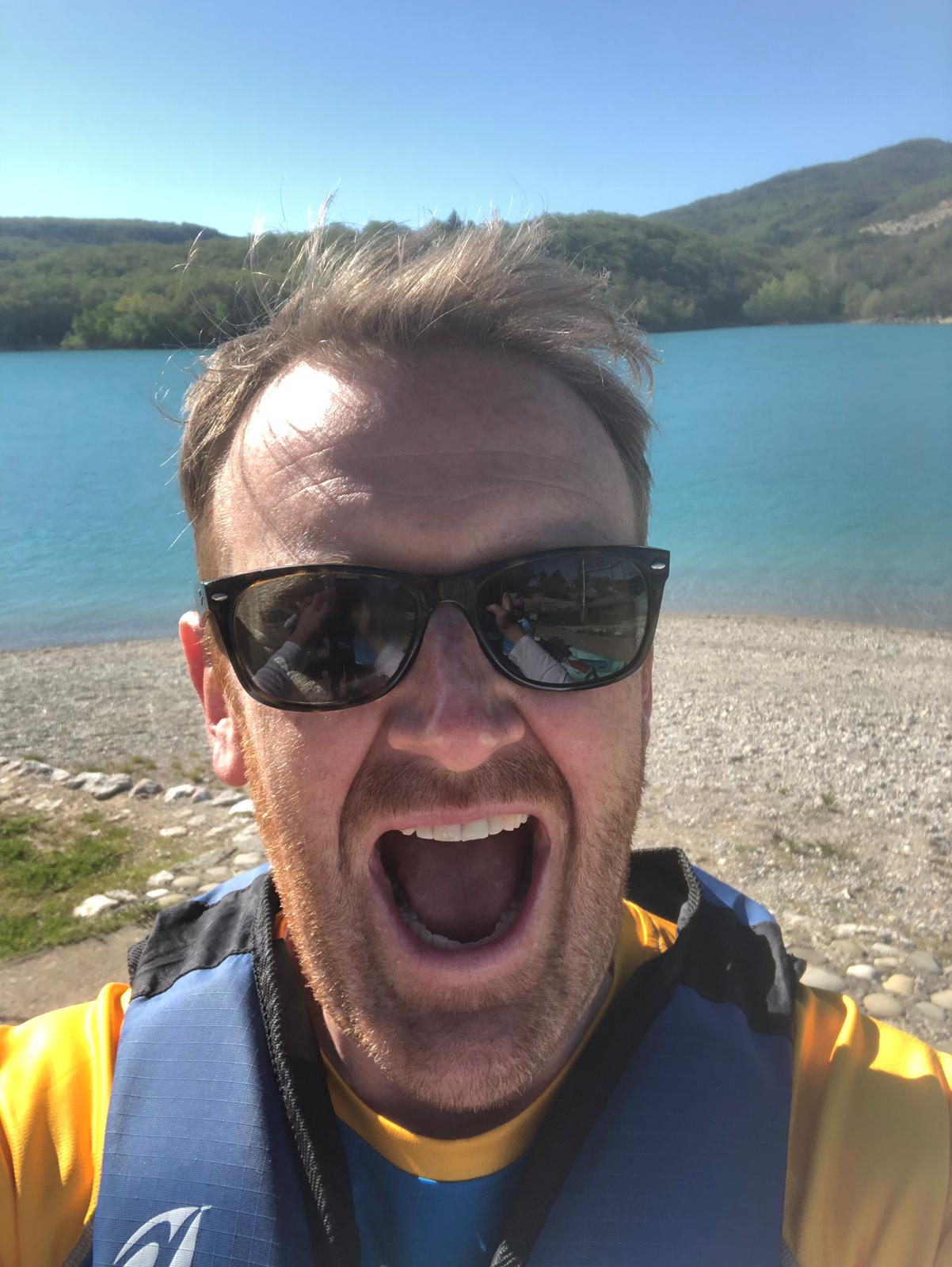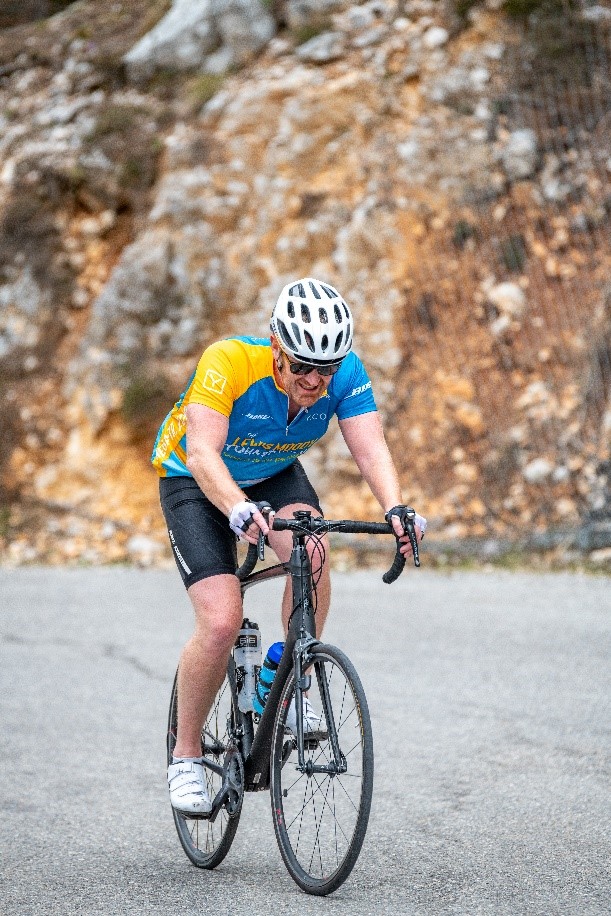 More than just a challenge
The challenge – taking place in the south of France – ticked all the boxes for me. It was fairly short, but bloody tough; affordable but featuring plenty to test me. With two young children and a business to run, taking time out is a challenge anyway. So, the fact that the Mega-Tri was so close by made it appealing.
I took it on thinking it would be a significant physical challenge that would also give me the opportunity to fund-raise. But what I got was so much more!
Reaching new heights – physically and emotionally
I have vivid memories of the first day's cycle ride. The smallest hill we climbed was three times bigger than any I'd cycled before. The biggest was 1.5 times bigger than Snowden! But do you know what kept me going? When I hit the hardest parts, it felt like the bike was going backwards and my lungs were on fire. But there was always someone I'd met only days earlier helping me up the hill.
I can still remember the emotion I felt when I reached the top. My thoughts turned to my friend Debbie and all she was going through. That hill was nothing compared to everything her family was coping with every single day. This reminded me of why I was there and inspired me to push on.

Keeping up with Lewis (or not)
I must admit, being on the challenge with Lewis was brilliant – but also quite annoying. It's brilliant because he's such a great motivator. He makes sure that everyone is okay. His primary job is to get everyone to the finish safely and as a team. That's why he spends a lot of his time at the back of the group with whoever needs a bit of support. He'll always make sure he leaves no one behind.
The annoying part? Having to see how ridiculously fit he is! When we were halfway up the biggest mountain I've ever cycled, he went all the way up just to see how far it was. Then he came back down with only a small bead of sweat on his brow. But, seriously, it's brilliant to see him in this environment. If you watch him motivate a team, you can see how he enjoyed such a successful rugby career.
A team full of leaders
Lewis wasn't the only inspirational figure on the challenge. It was also incredible to meet Wayne and Alan (the challenge leaders) and gain an introduction to their world. To have two such decorated and inspiring guys telling us what to do and how to do it safely was a great experience.
One motivational tool they had was a special hat for the person making daft mistakes each day – just to encourage you to put in that extra bit of effort. I did manage to 'win' the hat for being late to breakfast, for having the wrong equipment, wrong shoes and being late for the start…all in one day. But it was all in good humour. Getting to spend time with these inspiring people made the Mega-Tri truly unique.
''The sense of teamwork, camaraderie and enjoyment really was exceptional. That's my overriding memory of the whole experience.''
I have loads of highlights from the challenge, but none more so than the final stretch of the cycling stage. Reaching the end, we were met by a bar full of people cheering and waving glasses of champagne – not a bad way to finish! Our team of 22 had cycled in and everyone was hugging and crying together. And this was a group of people I'd only met four days before.

Don't hesitate – get involved
The Lewis Moody Mega-Tri truly is one of the best things I've ever done. No one moans, everyone has the same great cause and we're all going through the same pain. Spending time with people who are selfless, great fun and motivated; what could be better?
There's not one bit that I regret doing – even though it's the hardest thing I've ever done.
For anyone thinking about taking on the Lewis Moody Mega-Tri (or any of the Foundation's challenges), my advice is to just do it. You won't regret it. The personal challenge is one element, meeting good fun people is the other. And knowing the money you've raised is makes a difference to those affected by brain tumours really is the icing on the cake.
Together WE CAN tackle brain tumours.